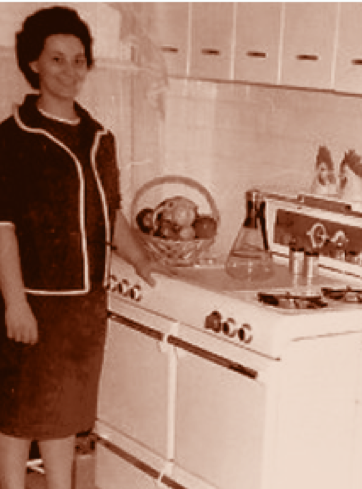 Chris' Pancake and Dining in South City has proudly served St. Louis for 25 years, which is why they are known for the "Best Pancakes" in St. Louis by the Riverfront Times. They have also received awards from various other media outlets including the Sauce Magazine, A-O-L City Guide and more. Their award-winning work is because of their philosophy to "provide a dining experience that welcomes each guest to be part of their family." They do this by providing flexible and friendly service and by the quality of ingredients that go into their pancakes, omelets, french toast, hamburgers, and all of their other menu items. Chris' Pancakes and Dining is committed to serving the Best Breakfast in St. Louis.
But it hasn't always been just Chris' Pancakes. Chris hails from the Bartolino's legacy, which has bred three successful restaurants in the St. Louis area It all started with Bart and Roseanne Saracino. Coming to America in 1954 from Italy, Bart met Roseanne Saracino and her family. Together, the families opened a chain of authentic Italian restaurants under the name of Bartolino's. Bart worked closely with his in-laws, Rose and Nick LaFata, to run these successful businesses, meanwhile his wife Roseanne was at home raising their four sons – John, Bart, Mike and Chris.
He expanded the locations to include Bartolino's Osteria, which is located in the Drury Inn and Suites at Forest Park. Also, Bartolino's South opened in 1982 in South County at 5914 South Lindbergh.
Finally, around the year 1987, Bart and Roseanne noticed something after their 7 a.m. mass ritual. They were amazed at how many people liked to eat at breakfast restaurants, just like them.
 They bought a building at Southwest and Watson and initially wanted to move the Bartolino's Osteria location there. However, they were able to keep both buildings, so they were left with a decision of what to do with the extra space. Bart and Roseanne chose to open a neighborhood restaurant that would serve breakfast, lunch and dinner, 7 days a week.
So after 25 years in the Italian food business, the family opened a restaurant where they served breakfast pancakes as their specialty. Bart and Roseann put a lot of faith and hard work into starting this business, with help from a trusted longtime loyal employee from Bartolino's, Greg Scheetz, whose job was to learn the breakfast side of the business and lead a kitchen staff.  Bart and Roseanne with the help of Greg were able to open a successful restaurant serving the best breakfast in St. Louis.
In 2016 the family saw a bright opportunity to open another Chris' location in downtown St. Louis.  The space was located in the St. Louis University Law school, and was the perfect place to make their mark on downtown.  In November of 2016 Chris' @ the Docket was born.
Today, Chris—the youngest of Bart's and Roseanne's four sons and the namesake of the Chris' restaurants—manages and oversees the day-to-day activities, and operations of both restaurants. 
Chris' Pancake works to provide all of their customers with a positive experience which is why they remain one of St. Louis' most popular breakfast spots. Thank you on behalf of the entire staff for visiting our website and we look forward to serving you!